Equations that Changed the World Hardcover Notebook - Dot Grid
Item is in stock
Only

0

left in stock
Item is out of stock
Item is unavailable
This deep blue and burnt orange notebook is inspired by the equations that have changed the world. The Pythagorean Theorem, five regular solids, the Theory of Proportions, sphericity of the Earth, are just a few among many scientific and mathematical discoveries credited to the early Greek philosopher Pythagoras. Channel his innovative spirit as you take notes in this hardcover journal from your physics class, graph your findings or keep track of your data.
---
---
Carbon Neutral Shipping & Operations
100% Recycled Paper
Compostable Packaging
---
The textured covers of these notebooks have the feel of old textbooks, and with advanced lay-flat pages, they want to fall open, like a well-loved library book. Go ahead and see for yourself – these are the notebooks your most brilliant ideas have been waiting for.
The Hypothesis series is built with high-quality 100% recycled paper and printed with soy inks, leaving a light footprint. Be inspired to ask the right questions, connect the dots (even when they're really far apart), and keep pushing humanity forward, so that tomorrow is always brighter than today.
Dimensions

7" x 9"

Page Count
192 pages (96 sheets)
Paper Type
5mm Dot Grid
Paper Weight
81 gsm
Binding
Lay-flat Hardcover
Paper Composition

Acid-free




100% recycled




100% post-consumer waste

Printing
Soy-based ink
Origin
Designed in Oregon
Paper milled in Japan
Assembled responsibly in China
For more information on our paper, see the blog.
••• Holiday 2023 Shipping Dates & Deadlines ••• 
USA
Flat Rate $7.95
Orders $40+ ship for free
Expedited service available
International
Shipping is available to most countries. See details at checkout.
If you're shipping to Europe, Asia, the Middle East, or Oceania, please check out our European website for lower shipping rates and quicker delivery times.
---
Returns & Exchanges
within 30 days of purchase
Sustainably Minded
Inclusive Workplace & Eco Friendly Products
Frequently Asked Questions
Customer Reviews
Write a Review
Ask a Question
07/09/2023
Abraham P.

United States
Great product
High quality product and well made. Great design. It is exactly as it seems on the picture
11/16/2021
Victor V.

United States
In my not-so-humble opinion,
These are outstanding notepads. The problem I have with them is that the tiny dots are too faint to be visible in locations that are not well lighted. I like to draw electronic schematics and the dots will not serve their purpose. (I use 1/4" graph paper.) I am not asking for a refund because I think they are a beautiful work of art and I will give them to persons who will appreciate them.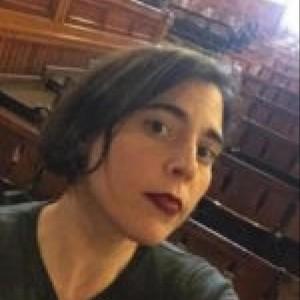 MR
09/03/2021
Mabel R.

United States
The Perfect Notebook
I love these notebooks so much! Perfect size. The dot grid is so light they're basically unlined. They really do lie open on their own without flopping back closed. The hardcover makes them super-durable. I buy a new one for every project I start. Plus such fun graphics!
08/18/2020
Adam S.

United States
this review
The best part of this journal was the quality of the quality; the worst part was having to write this infernal review.
07/28/2020
Ada W.

United States
Awesome Notebook!
I first saw these notebooks at a science conference in Seattle and did not buy one then- and what a mistake that was! I recently ordered this notebook to journal in and it has so far surpassed my expectations. The cover is beautiful and interesting, and the pages are very good quality. My pen does not bleed through at all. Overall a very nice notebook that I would highly recommend!
07/20/2020
Gustavo M.

United States
Beautifully designed and made
This was the first Cognitive Surplus notebook that catched my eye and I made no mistake ordering it. It is beautifully designed and made. I'm sure I will enjoy it for a long time. Highly recommended.
06/16/2020
Sarah C.

United States
Familiar and Foreign
It's hard to describe why I like these designs when the first thought that comes to mind is, "I just like it." It makes me wish this was available during high school to convince me I could love art and science together, or pursue creative writing and STEM at the same time without a conflict of interest. At least I know the truth now! You can indeed love both.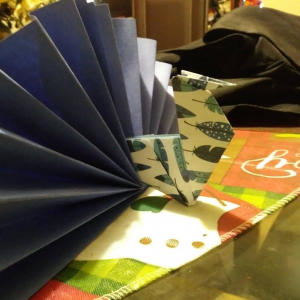 KV
06/02/2020
Kadisha V.

United States
Best Notebook I Ever Had
The dot grid lining is certainly an adventure to use. It doesn't take away as easily from the challenge of writing straight in the lines like I thought it would with its minimalist outline, and it looks cleaner, putting more focus on your writing than the lines between. Like a succinct method of organizing your thoughts. Then there's the lovely, neat feel of the notebook, itself. The creation of the hardcover was amazingly handled, and the designs are lovely, like a collage of artworks that stand out separate from one another but also blend in with one another like the best piece of "white noise" visuals I've ever had the pleasure of laying my eyes on. Overall, because the paper has the added bonus of not smudging all that easily, from what I have observed thus far, these notebooks, if all made in the same quality (which I don't doubt - the creators of these books know what they're doing), deserve their five star ratings. 10/10 would buy, again. I'm excited to try buying some more come the Fall semester.
05/09/2020
Jessie G.

Australia
Good present!
Beautifully crafted notebook! Good thick paper, and big sized notebook, very happy :)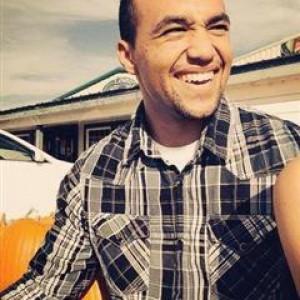 DP
10/10/2019
Dallass P.

United States
Easy Writer, Aestheticly Awesome
I really like this notebooks. It makes it that much more pleasing with the cover being of the field you are writing in. The books are very easy to open and you don't have to fight the pages back to write in. Very smooth writing surface. Pages are thicker than most notebooks or at least feels like it. Erasing is very nice as well.