Dimensions

6.75" x 9"

Page Count
112 pages (56 sheets)
Paper Type
5mm Dot Grid
Paper Weight
81 gsm
Binding
Lay-Flat Softcover
Paper Composition
100% recycled
Printing
Soy-based ink
Origin
Designed in Oregon
Paper milled in Japan
Assembled responsibly in China
The Experiment series is built with high-quality 100% recycled paper and printed with soy inks, leaving a light footprint. Be inspired to ask the right questions, connect the dots (even when they're really far apart), and keep pushing humanity forward, so that tomorrow is always brighter than today.
The perfect gift for your lab partner. The perfect necessity for your work.
USA
Flat Rate $9.95
Orders $75+ ship for free
Expedited service available
International
Shipping is available to most countries. See details at checkout.
Customer Reviews
Write a Review
Ask a Question
12/22/2021
Salema M.

United States
Dinosaur softcover book
The books have been excellent for my museum friends and my scientists friends . This website is outstanding for very different gifts. So happy I found you .excellent .I feel its a collector item .but really can use. Fir the more important notes you want to document other thsn using a computer .thank you for this and many subjects.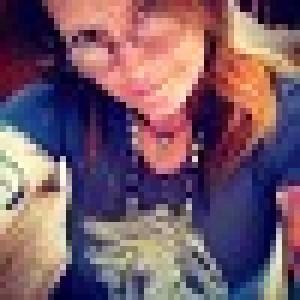 CH
09/04/2021
Charon H.

United States
Perfect fit
Bullet journaling is in my life again thanks to CS. I missed having records of connections and events to look back on and this softcover dot journal was the perfect motivator for me to begin that kind of documentation once more. I have two more waiting in the wings for after the first one is filled!
03/01/2021
Alisha C.

United States
Awesome notebooks!
Great notebook. Havent used it yet. I just wish there was a lined version of this pattern and not just the dot grid. More dinosaur stuff!!! Lol
08/11/2020
Rayna T.

United States
Dinosaur
It is a gift for my young grandson living overseas. He loves anything dinosaur/ dragon related. Love the images on the cover. I was also looking for a cover showing Fungi. I purchase again.