Brain Softcover Notebook - Dot Grid
Item is in stock
Only

0

left in stock
Item is out of stock
Item is unavailable
Here's a notebook that's as smart as you! Keep track of your brainy ideas, take beautiful notes in psychology class, or start a bullet journal to organize your thoughts. This Brain Anatomy Softcover notebook will make itself at home on your desk or in your backpack, everywhere you go. Use this softcover notebook to sketch a neuron, memorize the process of Long Term Potentiation, take notes on Sigmund Freud, or gift it to a peer. The gray (matter) design on this notebook features vintage sketches of neurons, optic pathways, and the various fissures and gyri of the brain.
---
---
100% Recycled Paper
Carbon Neutral Shipping & Operations
Compostable Packaging
---
The Experiment series is built with high-quality 100% recycled paper and printed with soy inks, leaving a light footprint. Be inspired to ask the right questions, connect the dots (even when they're really far apart), and keep pushing humanity forward, so that tomorrow is always brighter than today.
The perfect gift for your lab partner. The perfect necessity for your work.
Dimensions

6.75" x 9"

Page Count
112 pages (56 sheets)
Paper Type
5mm Dot Grid
Paper Weight
81 gsm
Binding
Lay-Flat Softcover
Paper Composition

Acid-free




100% recycled




100% post-consumer waste

Printing
Soy-based ink
Origin
Designed in Oregon
Paper milled in Japan
Assembled responsibly in China
••• Holiday 2023 Shipping Dates & Deadlines ••• 
USA
Flat Rate $7.95
Orders $40+ ship for free
Expedited service available
International
Shipping is available to most countries. See details at checkout.
If you're shipping to Europe, Asia, the Middle East, or Oceania, please check out our European website for lower shipping rates and quicker delivery times.
---
Returns & Exchanges
within 30 days of purchase
Sustainably Minded
Inclusive Workplace & Eco Friendly Products
Frequently Asked Questions
Customer Reviews
Write a Review
Ask a Question
03/09/2022
Karli G.

United States
Perfect for Behavior
This journal is absolutely perfect for taking with me while running behavior on my mice - much easier to transport in and out of animal facilities, behavior rooms, etc. than my lab notebook. I love writing in felt pen ink and some journals have had issues where the ink bleeds through to the other side of the page, but I haven't had any issues with this one! Very happy with the paper weight and quality :) and the dotted grid help keep my writing organized in a straight line and drawing tables a breeze.
03/03/2021
Joanne C.

United States
almost there!
Love the cover, love the thickness - perfect for individual writing/experimenting projects. But the paper is just too thin. I like writing with gel pens, and the bleed-through and shadowing is just not good. I pay to be able to write on both sheets of the paper. And one of the reasons I still handwrite is because I like the experience of writing out equations, proofs, observations, measurements, etc. If my gel pens are bleeding through, there is no way I would be able to use my fountain pens which hold my waterproof/water resistant inks - something critical when working around liquids. Suggestion: Work with Tomoe River Paper out of Japan. They have the same commitment to the environment that you do AND you won't have to compromise on sheet thickness. Even their 52gsm does amazing with my fountain pens, and they're a dream with my gel pens. This type of paper is what I expect when I am paying so much for a soft cover notebook. maybe also look at what Underbelly is doing with their notebooks? I got one of theirs when my little brother got one in a free treat bag at one of their tables. I was pleasantly surprised at how well it took my fountain pen ink with no shadowing, ghosting, or bleed-through. I want to be able to say that about Cognitive Surplus notebooks.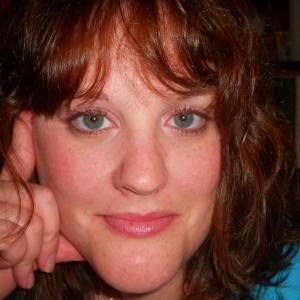 HM
11/17/2020
HEATHER M.

United States
Brain Softcover Book
Love this and it's design is divine.
11/12/2020
Jamie M.

United States
09/08/2020
Simona R.

United States
It's Amazing!
The paper is incredible, almost nothing bleeds through, including watercolor somehow.
09/03/2020
kacie m.

United States
best bujo
Best bujo for a cognitive psychologist.
06/19/2020
Tanzala D.

United States
So great
I love these journals. By far my favorite. This brain design is stellar
Love this design
I buy this as a gift, I love that is light and simple. It has many detail small drawings related to general science and research. I recommend to cover it using contact paper because the soft version is more fragile.