Core Sample Tea Infuser
Item is in stock
Only

0

left in stock
Item is out of stock
Item is unavailable
In addition to keeping your beverage insulated against temperature change, this double-walled glass infuser flask is sure to keep you digging deeper into the mysteries of the earth. Get lost in the layers of geologic history while you hunt for the
---
BPA-free
Hand-wash only
Carbon Neutral Shipping & Operations
Compostable Packaging
---
| | |
| --- | --- |
| Volume | 15 oz | 450 mL |
| Width | 2.5" | 63 mm |
| Height | 9" | 230 mm |
| Material | Double-walled glass & stainless steel infuser basket |
| Cap | Stainless steel with silicone ring |
| Origin | Designed in Oregon, built internationally |
| Care | Hand wash only, handle with care |
••• Holiday 2023 Shipping Dates & Deadlines ••• 
USA
Flat Rate $7.95
Orders $40+ ship for free
Expedited service available
International
Shipping is available to most countries. See details at checkout.
If you're shipping to Europe, Asia, the Middle East, or Oceania, please check out our European website for lower shipping rates and quicker delivery times.
---
Returns & Exchanges
within 30 days of purchase
Sustainably Minded
Inclusive Workplace & Eco Friendly Products
Frequently Asked Questions
Customer Reviews
Write a Review
Ask a Question
09/27/2023
Lisa B.

United States
Not worth it
The inner glass cylinder broke off and is now unusable after only two days of use. I would not recommend this product at all. And I was very disappointed. Since it was a gift for my adult son, and it broke after he used it twice, I was very unhappy. I won't even bother getting a replacement although he wanted one, because I'm worried it'll just break again, and I would rather not spend more money on a bad design.
10/02/2023
Cognitive Surplus
I'm sorry that happened; I've searched our system and I can't find any contact from this email address. Please email us at support@cognitive-surplus.com and we can take care of your issues. I can't be sure why it broke, but I had a few things I wanted to mention. My apologies in advance because I think some of this is information that you are already familiar with. Please don't take this as me blaming you; I don't think you destroyed the infuser. It's no one's fault these things happen. It is intended as a functional decorative item (like a porcelain teapot, or a vase), but it is not intended to be used in a similar fashion to a thermos or sport bottle. The glass is far too delicate to be part of a daily commute, etc. Under the correct circumstances all glass (even baking glass) can be shocked. With a significantly strong shock or enough instances of being shocked it will crack or break. (For example being shocked due to improper handling during shipping.) It may be used with warm or cold beverages, it just can't quickly change from one to the other. It is not a good idea to put liquid that is boiling in glass or put something hot into a glass that is cold, or something cold into a glass that is still hot. Also the surface that the glass is sitting on can have an impact. If you have a cold counter (especially stone or metal) and you set a hot glass or pour in a hot substance it could shock the glass. All the best, Justin Cognitive Surplus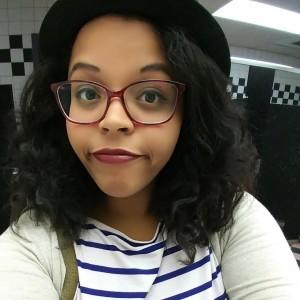 YA
10/17/2021
Yesenia A.

United States
Elegant design, but thin glass
The design is beautiful!! I loved looking at it. The tea infuser is really well made, easy to pop in and take out, and easy to clean. The lid is really solid and has a nice wood finish. My only problem is the glass. I have several glass tumblers from corkcicle that have even fallen over and bounced with no issues. But, the inner glass of this tumbler is very thin. I haven't had it a week and it broke while I was washing it!
08/04/2021
Heather D.

United States
Best tea maker ever!
I thought I was purchasing a fun travel cup that might spark interesting science related conversations. My Core Sample infuser is that a a whole lot more. I use it daily when at home as it simply makes such great tea! The seal tight lid is amazing, allowing me to invert the infuser after I have poured out the first cup (it makes two) and keep steeping the remaining cup. I can also make the best iced chai with it, pouring the infused tea into a pitcher of ice. A must-have for my kitchen now. Love it!
08/04/2021
Betty M.

United States
Beautiful gift
Bought this as a gift to my science brained sister. She loves it. It is gorgeous in print and is easy to take apart to clean. It is a perfect shape to fit your hand comfortably and is just super cool and unique.
07/26/2021
Holly

United States
Exquisite, most elegant tea drinking experience
This is by far the most beautiful amazing tea diffuser I have ever owned. From the wide mouth rim, flawless design and beautiful paleontology core sample chart. I love this! It is a must have!
03/03/2021
Jesus P.

United States
Amazing!
This is the perfect gift for scientist minds. Great quality, amazing details and finish, perfect size and reasonable price. I am completely satisfied and I totally recommend this cool tea bottle.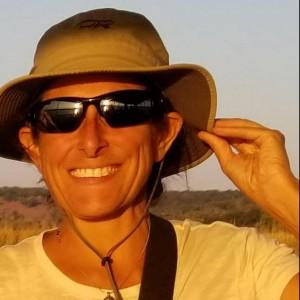 LW
12/13/2020
Lesli W.

United States
09/25/2020
Andrea A.

United States
Archaeologist Approved!
When I saw this online, I just had to have it! Besides being super pretty, it is very functional and is helping me increase my liquids intake. Highly recommended!
06/15/2020
Mamie R.

United States
Perfect gift
I purchased the Core sample tea infuser as a birthday gift for my college aged daughter. She is a science student who is highly concerned with reducing, reusing, and recycling, and this science themed glass infuser is perfect. It is elegant, functional, and a great conversation piece.
05/18/2020
Estrella P.

United States
Perfect Mother's Day Gift!!
I bought this for my mother because its everything she loves, tea and paleontology and shes used it almost every day since I gave it to her. The double wall works well to keep things cold or hot.