Volume: 15 oz
Height: 6.5"
Diameter: 2.75"
Material: Glass
Care: Dishwasher Safe
Origin: USA Made

When your order arrives, open it up and take a look. If anything isn't as expected, got damaged in transit, or doesn't fit properly,
let us know
and we'll make it right.
USA
Flat Rate $9.95
Orders $75+ ship for free
Expedited service available
International
Shipping is available to most countries. See details at checkout.
Customer Reviews
Write a Review
Ask a Question
Great gift!
Hopefully they love it as much as I do! If not, then I get to keep it. :)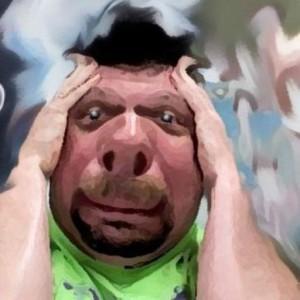 MM
04/22/2022
Mike M.

United States
glass
great glass - I use it to drink stuff.
Core Sample Glass
Was well received as a Christmas present!!
02/08/2022
Elissa O.

United States
Thanks for speedy service and good shipping
Hi. My younger daughter is an Archeology Major in her Jr year. She bought this glass but the sadly it was broken accidentally by some housemates at college. Since she adored it, I bought a replacement (and a back-up too!!!) Thanks for your quick mailing and how well you protected these glass items in shipping! Best, "Megan's mom," Elissa :)
Core Sample Glass
Great gift idea for the geologist!
Core Sample Glass
My son is a geology major and loves this tumbler. Thank you for providing such a great and unique product!
01/15/2022
Forrest F.

United States
Ichthyosaur Hunting Glasses
We've been involved with an ichy project in central Nevada for the past 3 1/2 years now. Our core sample glasses give us a handy 'cheat sheet' so we can keep up with the profs and grad students! :)
01/14/2022
Ellen R.

United States
Geologist husband loves it
I got this for my geologist husband for Christmas and it's now his favorite glass. Great gift!
01/14/2022
Robert L.

United States
Perfect Glass for that cold one
Bought for my paleontologist brother (really). Its the perfect glass for that cold one after a hot day digging in the dirt for fossils. Or planting flowers. or just because.