Tumbler Drinking Glassware Set (9-Pack)
Item is in stock
Only

0

left in stock
Item is out of stock
Item is unavailable
Upgrade your whole drinking glass situation with a full set of 9 glasses and save!

Glasses come boxed individually.
---
Dishwasher Safe
USA Made
Carbon Neutral Shipping & Operations
Composable Packaging
---
Volume: 15 oz
Height: 6.5"
Diameter: 2.75"
Material: Glass
Care: Dishwasher Safe
Origin: USA Made

USA
Flat Rate $9.95
Orders $75+ ship for free
Expedited service available
International
Shipping is available to most countries. See details at checkout.
If you're shipping to Europe, please check out our EU website for lower shipping rates and quicker delivery times.
---
Returns & Exchanges
within 30 days of purchase
Sustainably Minded
Inclusive Workplace & Eco Friendly Products
Frequently Asked Questions
Customer Reviews
Write a Review
Ask a Question
Hydration Conversations
These glasses are well made, and also offer interesting conversations when you use them with friends! Why get a regular glass, when you could get these?
01/06/2022
Pamela W.

United States
Perfect for the science lover in your life!
These are quality tumblers, great for everyday use. I had originally bought the EKG glasses for a cardiac nurse. I splurged on the set for myself. My science-y kids love them.
12/30/2021
Kathryn T.

United States
Perfect family science glassware
My kids, husband, and I love these. Glad I bought the whole set. I made my kids promise to be careful and not break any. At least not right away.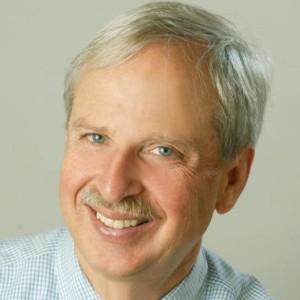 TL
12/17/2021
Tom L.

United States
They Hold Up
After a year in the dishwasher (and with a 2 year old around) I can say that the famous beards of science, as well as the women who were pioneers in this field, have endured. I added to my library this year with confidence that they will last for our grandchild.
12/10/2021
Sedate K.

United States
Science Department Presents!
I purchased these pint glasses as presents for my colleagues in my department. I am so excited to gift them in a few weeks! They each came in special boxes that reflect the topic of each glass. I'm not sure that I'm even going to wrap them, the prints on the boxes are so beautiful!
12/08/2021
Christine W.

United States
Very nice size.
These are for a gift. They certainly were packaged nicely, each with its own decorated box. I imagine the box cost as much to produce as the glass. I mistakenly thought the science facts glasses were black; they are embossed with white, but displayed with a dark liquid inside.
09/03/2021
Yan L.

United States
08/04/2021
Joseph M.

United States
So much fun!!
The kids really enjoy them and get them asking questions about the materials on the sides of the class. They're quirky and fun. Very enjoyable and clever.
08/03/2021
Sharon S.

United States
Fun and Science!
My kids love the tumbler glasses and picking out a different one to use each day. Entertaining and scientific too!
07/02/2021
Stephen B.

United States
Glasses are a hit!
I like the shape and my son loves the etching. But this is not a peer review because I don't also make art or glassware. Cheers.